The most important consideration in your fundraising for the spread of the gospel is the amount of royalties your ministry or the ministry of your choice will receive.
The amount of royalties at Christ-Centered Books is significantly higher than through a major online retailer.
Overview of the royalties
(for public domain works)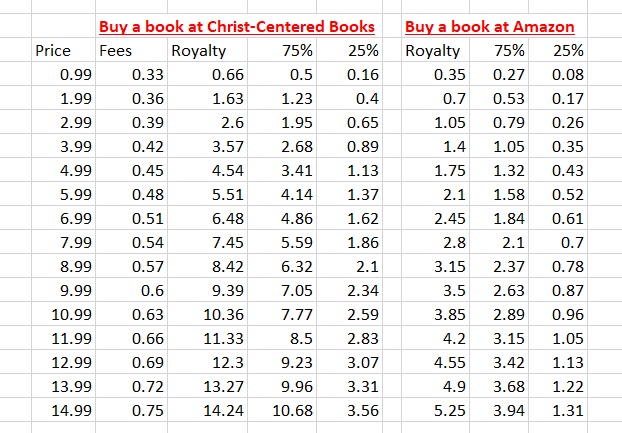 As you can see, it is significantly higher even though you purchase the exact same files.
Click here to contact me and let's review all your fundraising options (no strings attached).
In Christ Alone,
Mr. Jan Blonk
P.S. Every approved ministry will receive this official statement, outlining the promotional days and the subsequent royalty that the ministry will receive.