This statement will be emailed to the ministry or individual after the application has been accepted. It will confirm the promotional days and that 75% royalty will be paid to the ministry.
If a ministry prefers their own contractual agreement, outlining the period, royalty percentage, and how and when the royalty will be paid, I'm more than willing to do so.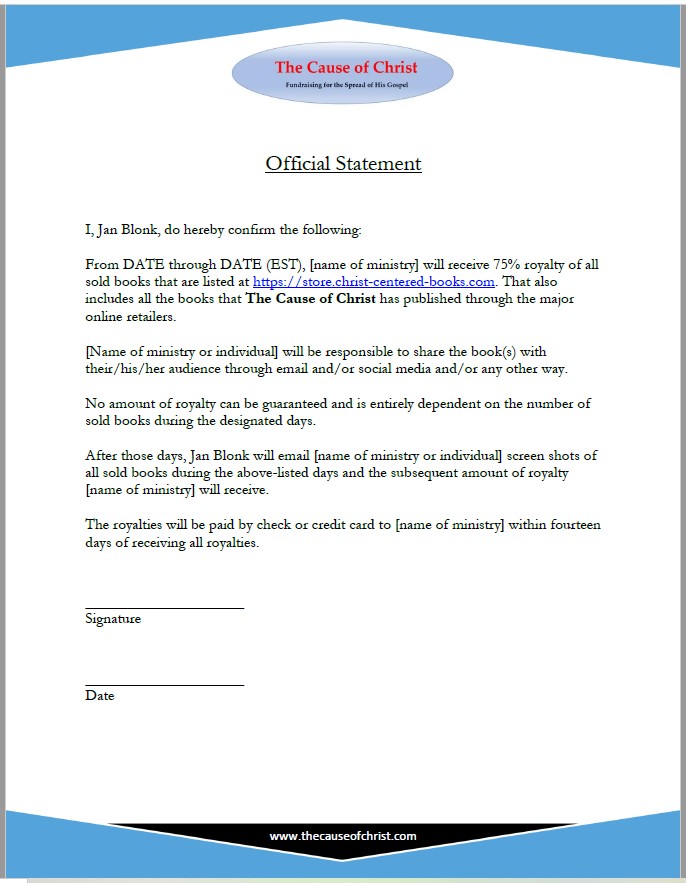 Click here to contact me and let's review all your fundraising options (no strings attached).
In Christ Alone,
Mr. Jan Blonk