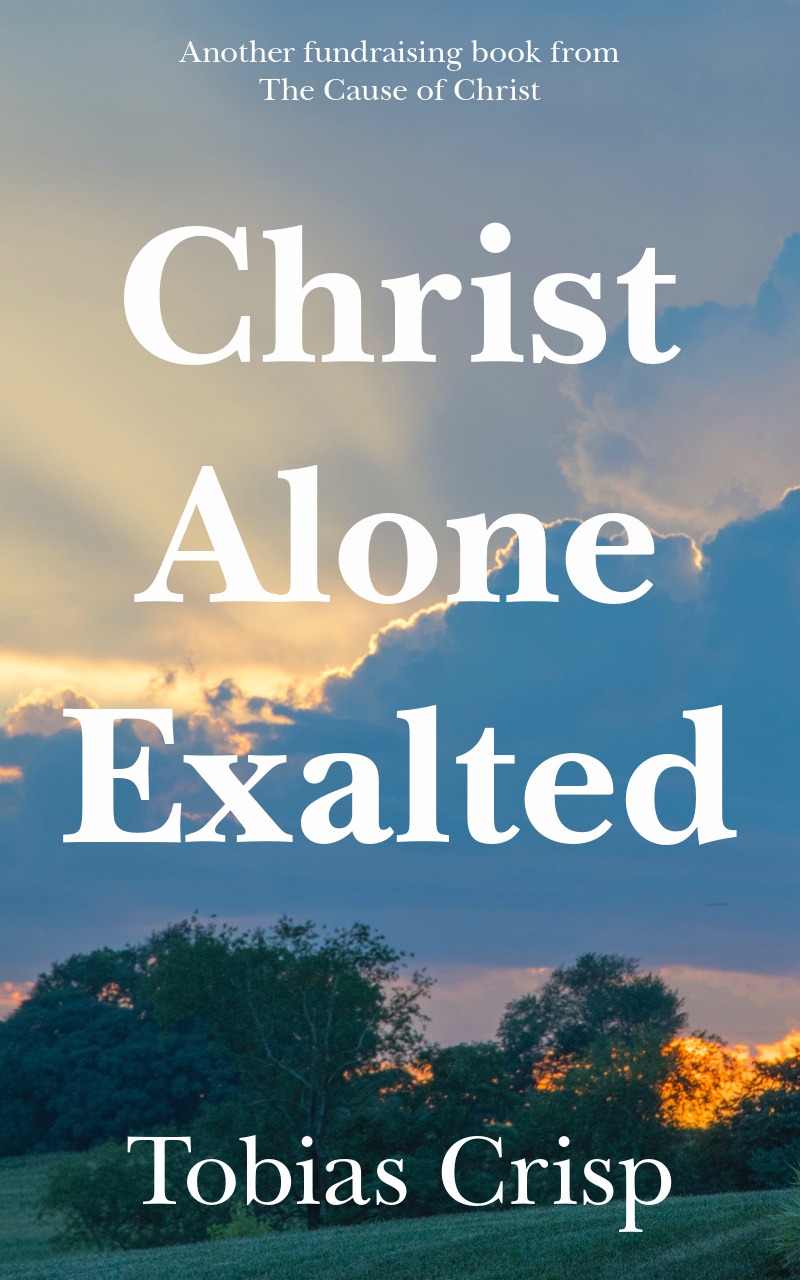 $0.99
Publisher:

The Cause of Christ

Available in:

E-book (Epub, Mobi, and PDF)
Christ-Centered Books
Amazon
This book has been properly formatted, has a clickable Table of Contents, and is fully searchable (632 pages)
It contains 52 sermons, exalting Christ and His grace in saving sinners. Here's milk and meat for your soul. These sermons will give you much to rejoice over when it comes to God's glorious and victorious grace.
While some believe that Tobias Crisp preached God's grace as an antinomian—someone who is against God's law in relation to a Christian—others denied that charge against him. It seems to me that he preached God's grace as the sole cause of all our obedience, by way of our union with Christ.
Here is what Charles Spurgeon said in his 1887 March issue of The Sword and Trowel:
"Antinomianism was the term applied to the teaching of Dr. Tobias Crisp. Crisp had been an Arminian, but became an ardent Calvinist, going, perhaps, a little beyond Calvin in some things. He died in 1642, and his sermons were published by his son forty-five years after his death. They were printed from short-hand notes compared with Dr. Crisp's own notes, and therefore were lacking in that correctness and finish which the author's own hand would have given them. This will account for the crudeness of some of his expressions. He was a man of strong faith, ardent zeal, holy life, and great devotion and faithfulness in his ministerial work. He was called an Antinomian, but the term was misapplied. Many of his statements, however, while they will readily admit of an orthodox sense, lie open to the charge of going beyond the truth."
As with any writer and book, we should be like the Bereans, "examining the Scriptures daily to see if these things were so" (Acts 17:11). Or as Paul wrote: "Test everything; hold fast what is good" (1 Thess. 5:21).